We all know that trends come and go, sometimes so quickly that it's difficult to keep track of them! We've rounded up the top lighting and interior design trends for 2020, as well as what styles have already run their course. Take these tips to get inspired and refresh your space in this new decade!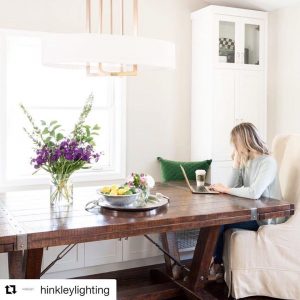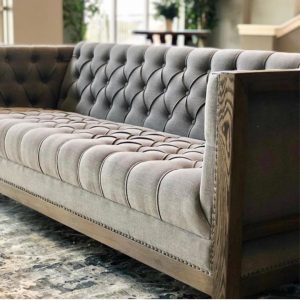 Bold Prints: Get ready to develop a newfound appreciation for all that wallpaper your grandparents had! Bold, repeating wall patterns are a huge hit this year, and we are all about it. This trend can take on a number of different applications, from wallpaper to tile-work to funky texture treatments, which makes for a fun and versatile way to add personality to any room. Find a pattern that you like and then go all out, apply it to the whole wall, and pair it with a funky light fixture or two – we think you'll be in love with how it turns out!
Multi-purpose Spaces: Can your dining room double as an in-home office? What about your living room, does it take on a second life as a home gym? The world is evolving, with a growing phenomenon of being more and more time-efficient and dissolving the boundaries of traditional workplaces, so this trend is all about capitalizing on that change! Make your home work for you by incorporating multi-purpose spaces and adjustable lighting that can easily be converted for whatever task you need to get done. Our lighting experts at The Light Center can help you find adjustable lighting options that fit your needs while still remaining a stylish addition to your space!
Legacy Pieces: High-quality furniture will never go out of style, but now, in particular, the world is realizing the importance of lasting, well-made pieces. No more having to throw out bargain pieces that quickly show wear and tear, investing in quality furniture and light fixtures will ultimately give you the most value and stay looking beautiful in your home for years to come. Not to mention, keeping furniture for long periods of time also cuts down on the amount of waste being put into landfills, which is a topic on almost everyone's mind right now! Pair some high-quality furniture with eco-friendly lighting, and you'll be stylish AND have a clear conscience.
Antique Blending: What better way to design in the 2020s than with inspiration from the 1920s? Incorporating antique-style elements to an otherwise contemporary space brings an element of charm and sophistication without being kitschy. These could be antique pendant lights, stylish knick-knacks, or pieces with an old-time-y flare.
---
Design Trends Being Left Behind
Neutral Monochromatic: You know you did it at some point: gray on gray on gray. Neutral monochromatic color schemes had a moment for a while, but 2020 is saying goodbye to these somewhat yawn-worthy spaces. We're all for a good neutral color palette, but the latest design trends are spicing things up a bit! Don't worry, if you have one of these color-starved spaces in your home it's easy to bring it into this new decade by adding bright pillows for a pop of color or a bold light fixture to breathe fresh life into your space.
Accent Walls: Sayonara, single accent walls! Although they were a fun trend, accent walls have run their course. But fear not, this is another easy fix! Whether it's a bold paint color or funky print, simply expand it to the whole room and throw in a simple and sophisticated light fixture to upgrade your space to this decade.
Single-Purpose Spaces: Think about it: when was the last time you used your formal dining room? …Exactly. While formal dining and sitting rooms are nice to have every now and again, you'll get a lot more use out of your space by making it multi-purpose and flexible. Swap out your dining room set for some more functional pieces that can be used every day and still allow you to host big gatherings the few times a year you need to!
Budget Furniture: Sure, we all stocked up on those BJURÖN tables and LILLÅNGEN sheets during our college days, but the era of assemble-it-yourself budget furniture is over (can we get a "hallelujah"?!). If you haven't tossed them out already, chances are those dinky stools you got in 2009 are not looking too great nowadays. Now is the time to invest in beautiful pieces you can feel proud of showing off in your home!
Ready to put these styles into place in your home? Let our team help you design and curate your space so it's ready to take this new decade by storm! Stop by The Light Center to talk to one of our lighting experts today to get started.